3. The Italo AVG: 223.6 mph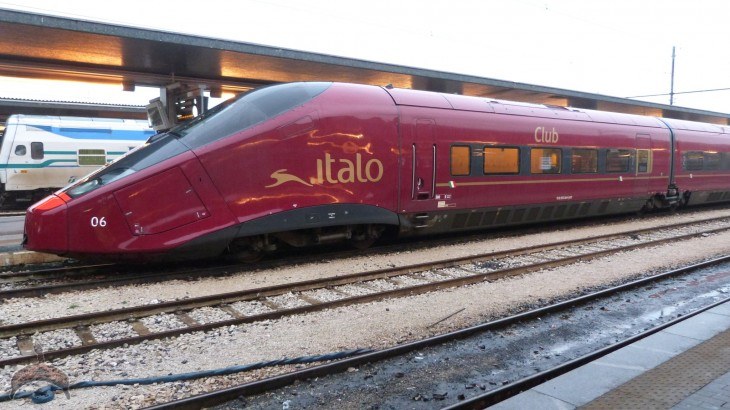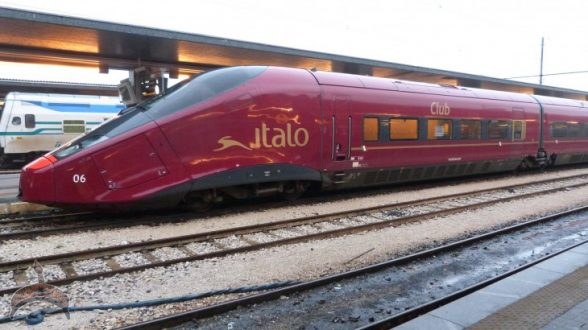 AVG Italo is the fastest running train in Europe. This high-speed train has a maximum operational speed of 223.6 mph. But during initial test, in 2007, AVG train set a record speed of 356.6 mph. French manufacturing company Alstom built this multiple unit train. In 2008, the Italian company Nuovo Trasporto Viaggiatori (NTV) ordered 25 AVG trains from Alstom for € 650 million.
The AVG Italo started the service in April 2007. It operates between Rome and Naples. The passengers of AVG Italo trains can travel between these cities (distance – 140 mi) in just an hour.
AVG Italo has great Eco-friendly structure, 98% of its parts are recyclable. AVG Italo has 11 car sets. The seats divided into three classes – Club, Prima, and Smart. All three classes of AVG Italo offers adjustable leather seats, live television, and free Wi-Fi.
Key Specifications
Top speed: 223.6 miles per hour
Multi-unit train
Eco-friendly design
98% recyclability rate
11 car sets
Main classes- club, prima and smart class
Adjustable leather seats
Free Wi-Fi