8. SNCF TGV Duplex, 198.8 mph, France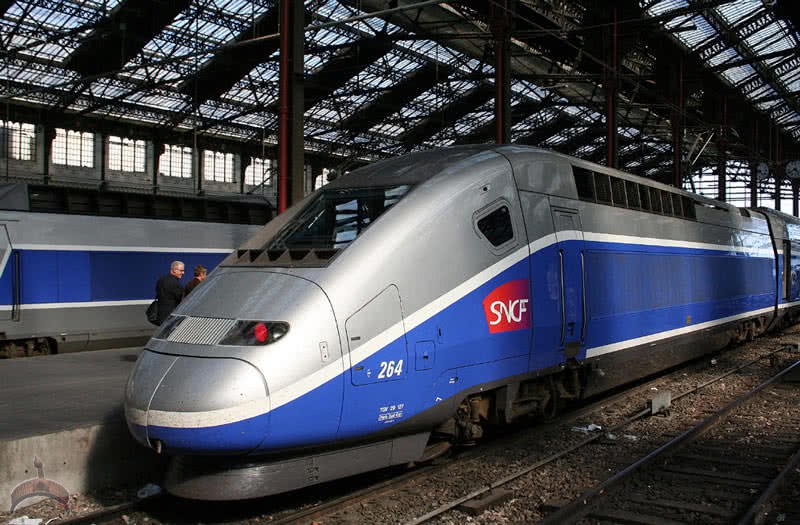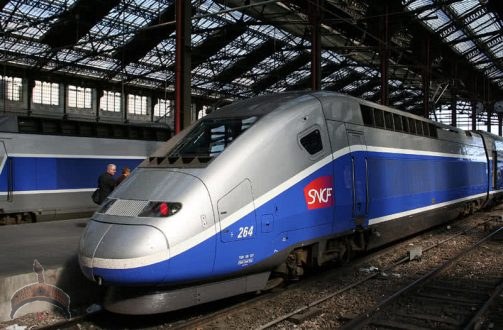 TGV duplex is the fastest train service in France. This powerful train can touch a maximum speed of 198.8 mph. The SNCF railway company operates this high-speed train service. TGV duplex started the service in December 2011.
It is a double-deck, high-speed train that connects all the main cities in France. It is one of the most comfortable European trains that has a seating capacity of 508.
Alstom manufacturing company builds TGV duplex trains. They used high-quality aluminum for the construction of TGV duplex to reduce weight. TGV duplex has an eco-friendly design and a recyclability rate of 90%. The stiff passenger compartments in the train also ensure the safety in case of the collision.
The TGV duplex train offers three main classes for passengers – standard class, first class, and TGV Pro. The standard class features comfortable seats, snack vending machines, and a bar buffet.
In the first class, you will get more comfortable reclining seats, individual reading lights, and sockets for your electrical devices. The TGV Pro class offers extra comfortable and spacious seats, a welcome drink, free Wi-Fi, newspapers, and magazines.
Key Specifications
Top speed: 198.8 miles per hour
Double-deck, high-speed train
508 seats in total
Eco-friendly design
90% recyclability rate
Main classes- standard, first class and TGV Pro
Free Wi-Fi