4. Siemens Velaro E/AVS 103, 217.4 mph, Spain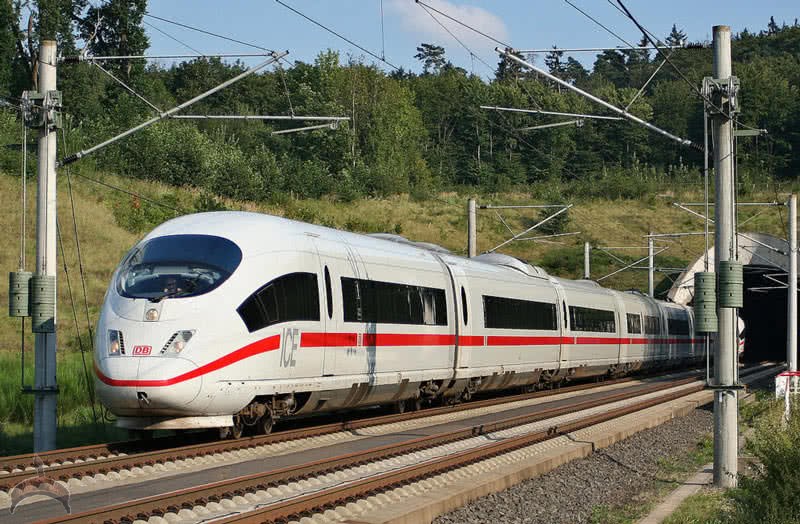 Velaro E is the Spanish version of Velaro E high-speed trains developed by German engineering company Siemens. In Spain, Velaro trains named as AVS 103. The Velaro E operates between Barcelona and Madrid.
Velaro E runs at a maximum speed of 217.4 mph. Velaro E trains can take passengers from Barcelona to Madrid in just 2 hours and 30 minutes. During trials, the Velaro E achieved a top speed of 250.84 mph.
The Spanish National Railways ordered the high-speed Velaro E trains in 2001. They began this high-speed train service in June 2007. Velaro E has eight passenger cars and a seating capacity of 404.
Key Specifications
Top speed: 217.4 miles per hour
8 passenger car sets
404 seats in total
Runs between Barcelona and Madrid.