Exactly by 9th of January 2015, it will marked 270 days, 9 months since the abduction of Cchibok girls in Chibok town,  Borno state. With just about 37 days to election, it is becoming hopeless by the day that Chibok girls ill be released sooner nor later.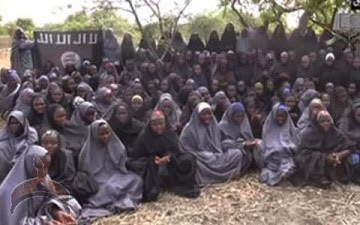 Campaigns and election matters will soon over dominate the whole news in Nigeria and indeed the world. The much discussed 2015 is undoubtedly going to be a great test on Nigeria and indeed for Africa's democracy, and indeed security.
      The level of hopelessness in Nigerians is also increasing by the day. Nigerians must rise beyond the politics of tribal and religion. Uprightness,  capacity to deliver on the yearnings and aspirations of Nigerians is a one good reason why Nigerians must converge even if it is for the first time to rescue this land once called Niger area.
      Under normal circumstances, Chibok girls should have graduated if that incident did not occurred. Some of them could have been in the university by now. Some of them could have been married with babies by now. Some of them could have started a legitimate business by now. But as God will have, all those dreams are gone now.
     Nigerians must remain in prayers for a better Nigeria, put all their commitment for a free, fair and credible elections come 2015.
Comrade Abdulbaqi jari katsina
katsina state