There are two people claiming to be Putin on twitter. The first one is @Putin while the 2nd one is  @PutinRF_Eng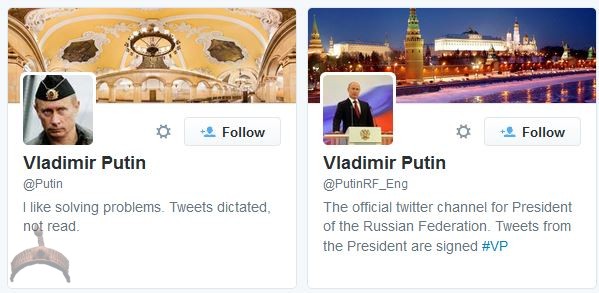 According to Business Insider http://www.businessinsider.com/vladimir-putin-first-tweet-2014-3 here the first tweet from Original Putin's English profile on twitter. See his first tweet bellow.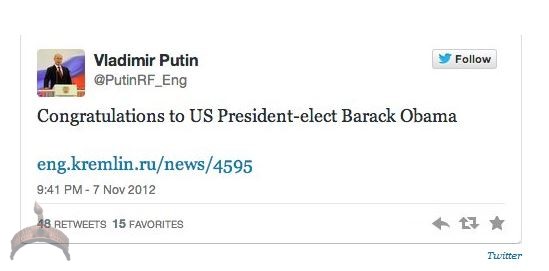 Plus here is Putin's 1st tweet ever on twitter from his Russian profile.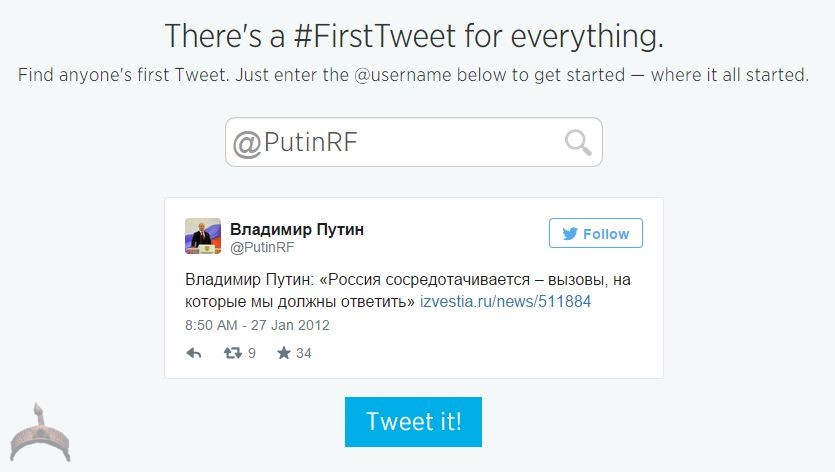 Now see the fake tweet from fake Putin user on Twitter.. I am guessing one Igbo boy lol..