Residents of Offa Garage Community in Ilorin, Kwara State,  have cried out to the State Government to restore pipe borne water supply to the area.  Some of the residents told the News Agency of Nigeria, in Ilorin on Thursday, that the water stopped flowing seven years ago.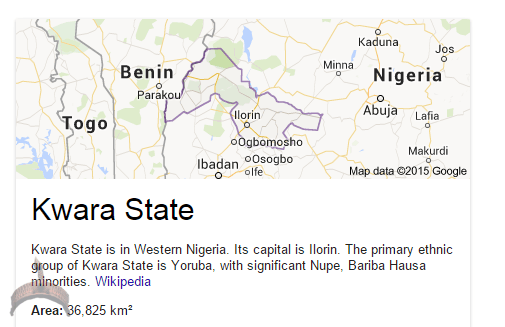 They said this was in spite of repeated appeals to officials of Water Corporation and Ministry of Water Resources in the State to come to their aid.
Alhaji Raimi Alani, the Mogaji Ero-Omo, said the people of the area had suffered a lot from searching for potable water.
He said he had written several letters to the ministry to come to their aid and provide them with water, all to no avail.
Alani explained that the community used to enjoy pipe borne water, but the pipes were destroyed and supply cut off due to road construction in the area about seven years ago.
A resident, Mrs Hannah Wuraola, corroborated the view, adding that they had been battling with the problem for about seven years, and attributed it to the road constructed in the area.
"The pipes were damaged during road construction and were not re-connected in spite of the promise by the contractors to do so.
"In Offa Garage, you cannot get water if you have not dug a well. But not everybody can afford that because it is very expensive," she said.
Another resident, who spoke on condition of anonymity, said residents who had boreholes were reluctant to help because people used to disturb them at odd hours to fetch water.
"They won't allow you to sleep. People are in my house to fetch water as early as 4am, disturbing my sleep.
"But as human being, I cannot send them away, I have to open my gate for them to fetch water", a landlord said.
But the Permanent Secretary, Ministry of Water Resources, Mr Olaitan Adefila, said the community's claim cannot be true.
"It is most ridiculous for anybody to say that there is no water supply in an area for seven years. I know it is impracticable,"  he emphasised.