A Christian group, Northern Christian Leaders Eagle Eyes Forum that endorsed the All Progressives Congress Presidential candidate, Maj. Gen. Muhammadu Buhari(retd), before the March 28 poll, said it is not surprised that Buhari won the poll.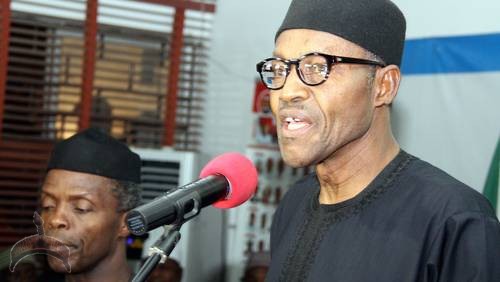 The group's endorsement of Buhari during the electioneering, drew the ire of the Christian Association of Nigeria, led by Pastor Ayo Oritsejafor. CAN condemned and distanced itself from the endorsement.
Addressing journalists in Kaduna on Tuesday, Chairman of the Forum, Pastor Aminchi Habu, also said under Buhari, Nigeria would take its rightful position among the comity of nations.
Saying that the forum had confidence that the President-elect would steer the ship of the nation to greatness, the cleric noted that he and his other colleagues, believed that the Katsina-born general deserved his electoral victory because he worked for it.
The chairman specifically hailed the National Leader of the APC, Asiwaju Bola Tinubu; former Vice President Atiku Abubakar; Senator Bukola Saraki, governors Rotimi Amaechi, Rabiu Musa Kwankwaso, Magatakarda Wamako and Ahmed Abdulfatai for working to ensure that Buhari won the presidential election.
"These men are not only quintessential politicians but also political strategists in their own rights and so deserve special commendation as they worked tirelessly to ensure that Nigeria changed for good," he said.
Habu claimed that in 2011, the Christian community overwhelmingly voted for the outgoing president, Goodluck Jonathan,  lamenting that the President failed the entire nation because of lack of performance.
He urged Nigerians to accept Buhari as the "change messiah" that was being expected.