The long awaited 2015 Nigeria general election is right at the corner. The question in the minds of Nigeria's patriots in all parts of the globe range from whether our country men and women will get it right this time by electing credible candidates at all levels of government.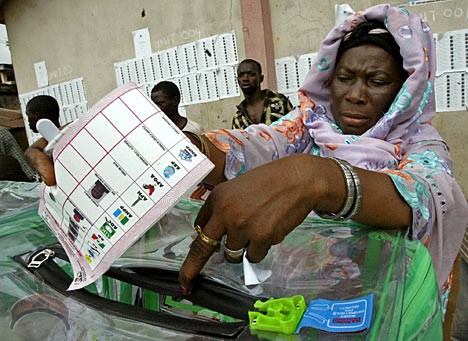 Will the voters elect candidates that are not selfish, nor greedy? Has the Nigerian Government fails on security? Honorable leaders that will respect the people and uphold the nation's Constitutions? Political leaders that are above tribal and ethnic chauvinism? Will the majority of the elected leaders comprise of men and women that abhor corruption and most of all shun parochial tendencies? Are Nigerians electing presidential candidates that have the whole nation as their constituency, as well as state and national assembly members who will work to uplift, not only the interest of their states and federal constituencies, but will promulgate laws that will benefit the common man irrespective of state of origin? Are Nigerians electing state governors, who will conduct local government elections or are we electing politicians that wouldn't conduct local government elections in their various states, but will instead appoint Local government care-taker committee chairmen and council committee members whose stock in trade is to continue the looting of the state and local government treasury? Are we electing candidates in general who will not connive to embezzle state and national revenues by embarking on frivolous and nonviable projects? The fact that many of Nigeria's leaders (both military and civilian politicians) over day.
Nigerians both at home and abroad must stand up and declare that enough is enough to these people who do not care or realize the harm they are doing to the citizenry and the future generations of our people. Will Nigerian voters, through the power of the ballot box, put to shame those candidates who they already know within their communities are unfit and are vulnerable of falling into the vices of corruption and backwardness? For more than fifty years, ignorant and stupid politicians have used the contraption of geographic regions, religion and ethnic division within the Nigerian nation to create a cabal, whose goals and objectives are no longer hidden, but simply to dominate and exploit the country's resources. Democrats all over the world are expecting Nigerians to vote their conscience during this forthcoming election.
Voters should cast their ballots to well known honest and upright political-aspirants not minding party affiliations. Voters must therefore choose candidates whom they believe can handle the ship of state and enthrone accountability, probity and good governance to move the nation toward rapid development, peace, stability and watching the country's political leaders and the way and manner they are conducting the 20I5 General elections. Criminals who wear the toga of politicians to frustrate the electoral will of the Nigerian masses will someday pay a price for their actions. Long live Nigeria and its people. By Zainab Ahmadu Dogo University of Maiduguri Department of Mass Communication 400 levels