This man has 99 Iphones, and his girlfriend is one! You observe that love shape on the floor? They're all brand-new iPhones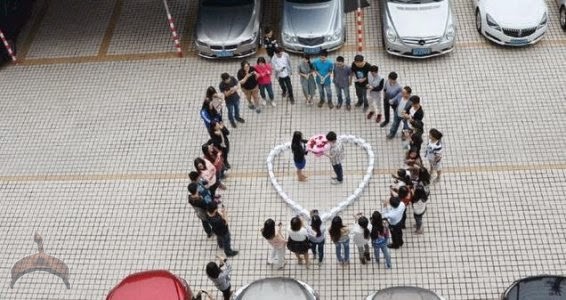 Based on Chinese online news site, Kotaku, a love-struck man in the Guangzhou district in China made a decision to propose to his girlfriend in the center of a constructed 99 brand-new iPhones he bought for the special day and invited several friends to witness the event. And do you know what happened? The girlfriend refused the proposal.
The proposal, that was filmed, was later posted on Chinese social network site, Weibo. See more pics bellow.