The Growth Enhancement Support (GES) scheme introduced by President Goodluck Jonathan has supported 33,380 fishermen and fish farmers between 2013 and 2014 over the country.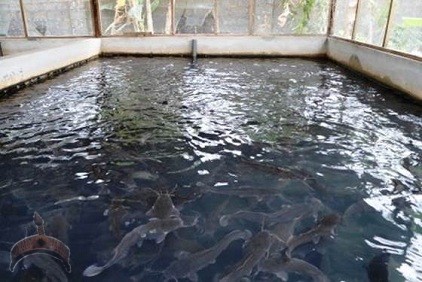 This is disclosed in a written report of the Federal Ministry of Agriculture and Rural Development, made offered to the News Agency of Nigeria in Abuja on Thursday.
The report stated the Federal Government supported fish farmers with free catfish juveniles, feeds, nets, ropes, floats, boats and sinkers. 17,500 fishermen in Adamawa, Anambra, Bayelsa, Benue, Delta, Edo, Imo, Jigawa, Kebbi, Kogi, Kwara, Niger, Plateau and Taraba benefitted in 2013. A complete of 200 fishermen per state benefited across 27 states in 2014, based on the report.
The Agricultural Transformation Agenda introduced by current administration has generated an enabling environment to improve fish production in the Nation.