A statue is a sculpture, representing one or more people. In Lagos, there are a number of statues of illustrious personalities dotted in different parts of the state. Listed bellow are  some of these statues which you can visit.
Gani Fawehinmi Statue
The new, sparkling and towering statue of the late human rights lawyer, activist and sage, Gani Fawehinmi SAN is located at the Liberty Park in Ojota. The 44-feet tall statue was recently unveiled by the Lagos State Government.
Fela Anikulapo Statue
Fela Anikulapo Kuti is unarguably one of many popular and greatest musicians not just in Nigeria but over the world. Hence, it doesn't come as a shock he is honoured by way of a statue. Tagged the Liberation Statue, it is found at Allen Roundabout in Ikeja. The unveiling of the Liberation Statue was element of activities marking Fela's 79th posthumous birthday and the 20th anniversary of his demise. The interesting or unique thing in regards to the statue is it is headless.
Herbert Macaulay Statue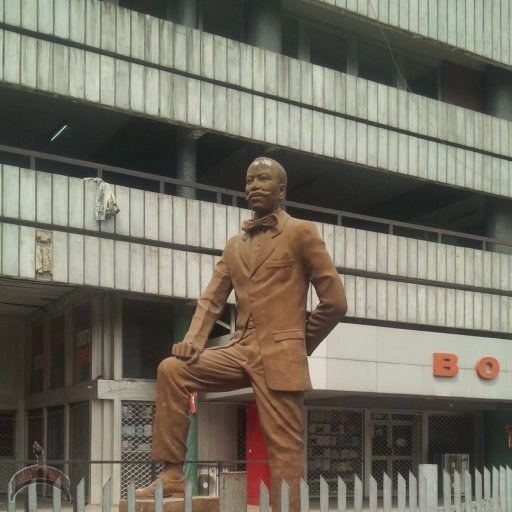 Herbert Macaulay is perhaps the only one that has two statues to his credit in Lagos. The one in Yaba in front of the bookshop house. He is often referred to as the father of Nationalism in Nigeria. He is the grandson of Bishop Ajayi Crowther (the first African Bishop). Herbert Macaulay was a politician, an engineer, a journalist and most importantly a Nigerian Nationalist.
Obafemi Awolowo Statue
Chief Obafemi Jeremiah Oyeniyi Awolowo, GCFR was a Nigerian nationalist and statesman who played a key role in Nigeria's independence movement. He was the first premier of the Western Region. The statue is located on Obafemi Awolowo Way by the Lagos Television (LTV) junction in Ikeja.
Arometa Statue

Sculpted by Biodun Shodeinde in 1991, the three white cap chiefs was originally positioned at the point of entry to Lagos to welcome visitors to the centre of excellence. However, due to some superstitious belief and the statue being burnt down, it was moved to its present location in Epe. Even though the statue was previously meant to welcome people to Lagos, the sculpture is rich in meaning. The three chiefs represent the three kinds of traditional greetings in Lagos Island. This monument is 12 ft tall.