Irate supporters of the Accord Party in Ibadan, Oyo State, on Thursday, went round the town tearing a dubious campaign notice bearing the photos of President Goodluck Jonathan and the party's governorship applicant, Alhaji Rashidi Ladoja.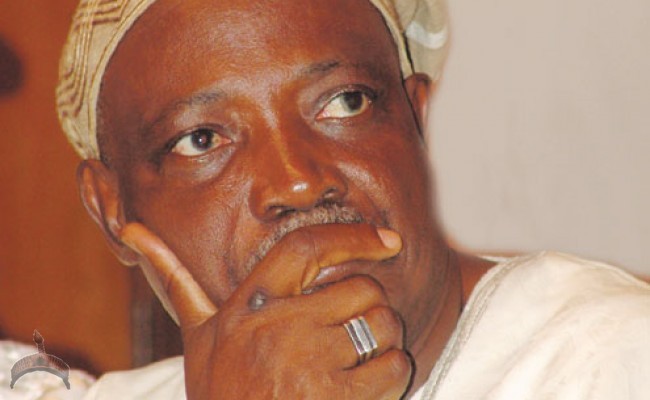 The pictures of Jonathan and Ladoja are set side by side on the blurbs with the logo of the Peoples Democratic Party and Accord. Punch reporter learnt that the supporters made the move because the blurb was not from the party as they never embraced nor related to any presidential hopeful.
A party chieftain, Pa Jacob Omoniyi, said,

"We do not know who did this. We just woke up this morning to find the controversial posters all over the town. The people we suspect are obviously members of opposition parties. We suspect the ruling party. We do not know about it.

"The step we are taking is to quickly inform our members and the people of Oyo State that our party is not in support of this poster. We have tried to reach the address and phone numbers on the poster but they are not valid.

"We instructed our members to tear them. Even non-party members are tearing them too. Accord Party has a lot of supporters in Oyo. Once we come into government, teachers will be paid on schedule, pensioners will receive their arrears, and school classes that are crowded will be returned to the normal population of 30 pupils per class."
Also, one of the party members who gave his name as Mr. Saliu, said they had begun removing the posters at strategic places where they were posted.
He said,
"The posters were posted at Total Garden area, Agodi Gate, Beere, Oje and other strategic areas. It is wrong. We have already started tearing them off. We don't have any presidential candidate. Our party members can vote for whoever they wish at the presidential polls."