On 31st August, 2012 , Mr. Adebayo Ola-Smith, Globacom (glo) Area Manager West 1, was alleged by external Parties to have mysteriously committed suicide.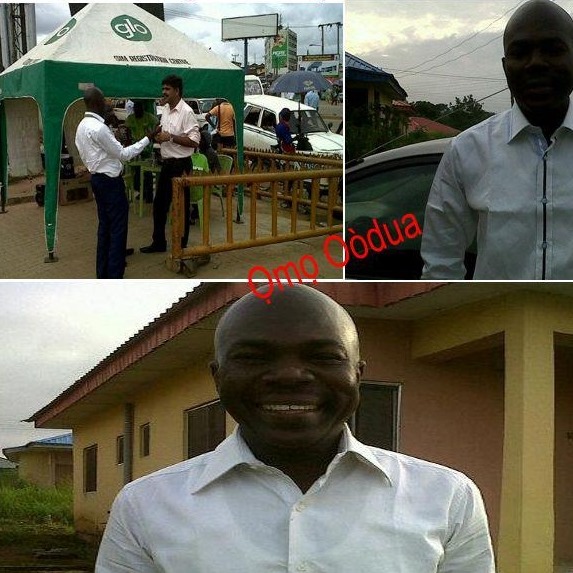 It was reported that the Nigerian Police Force failed to ascertain the cause of death. Also, the "University College Hospital (UCH) Ibadan exploited the situation by demanding a frivolous fee of N500,000.00 to carry out a Post Mortem only because it was claimed that Globacom (Glo) brought , Mr. Adebayo Ola-Smith corpse to the mortuary.
"The allege note he left before death claims that Mr Lawrence Okpako is responsible for this mess". And after that he wrote he is sorry to his 3 kids, wife and family. The deceased left three boys and a beautiful wife. He invested a lot in himself, so as his late mum and dad invested in him. One wonders how could a man with a beautiful wife, 3 kids, a good job, 3 degrees together with multiple certifications hung himself.
Mr. Adebayo Ola-Smith is survived by his wife; 3 sons; 7 siblings (6 brothers, 1 sister); and 4 half-brothers, several cousins, aunties and uncles. 

May the masterminds (including their generations) and executors,  of Mr. Adebayo Ola-Smith's untimely death never know peace, safety, security, good health, long life, prosperity, wealth, guidance et al till they rot away on Earth and burn forever beyond Earth till they all become extinct, Amin / Ase!
It was reported in our last publication that GLO, UCH and Nigerian Police Force colluded directly and/or indirectly to subvert the course of fairness and natural justice with respect to the failure to determine the cause of death of Mr. Adebayo Ola-Smith.
The Nigerian Police Force failed to determine the cause of death via any of the following established security conscious and common sense sequence.
– Homicide
– Accident
– Natural cause
– Suicide
The Nigerian Police Force (NPF) should have never allowed a deceased corpse to be buried without establishing the cause of death however, the NPF failed to use a fair procedure in concluding the cause of death. "The alleged note that was found at the crime scene asserted that Mr Lawrence Okpako (The Regional Manager at Globacom Limited as at the time) is responsible for the cause of death".
It was also reported that Mr. Adebayo Ola-Smith, Globacom limited (glo) Area Manager West 1, was a victim of persistent bullying, harassment and abuse by Mr Lawrence Okpako (A.K.A 'apayan') with respect to a number of Globacom Limited's internal issues and in particular the James telecom matter which is known to the Nigerian Police Force, (Agodi Police Station, Ibadan.)