Stressing the requirement to counter the influence of RT, Secretary of State John Kerry asked Congress for more income to "promote democracy" across the world.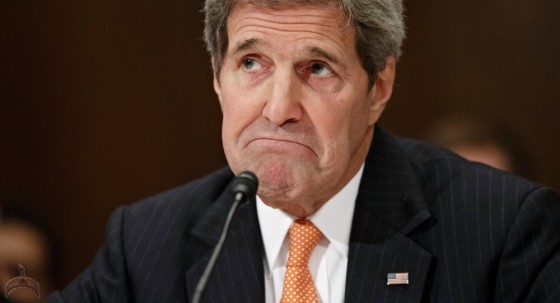 "It's a pretty expensive proposition. They are spending huge amounts of money."
California Republican Ed Royce earlier told the House Foreign Affairs Committee that "Russia is spending a lot more than $500 million annually to mislead audiences, sow divisions, and push conspiracy out over RT television."  Kerry told that body that "Russia's military aggression is matched only by its propaganda."
A fast reality check reveals RT's budget for this season to be less than half of the figure Royce tossed out: $225 million (based on Wednesday's exchange rate), or 13.9 billion rubles.
Kerry's budget proposal seeks "$639 million to help our friends in Ukraine, Georgia and Moldova as they seek to strengthen their democracies, withstand pressure from Russia, and to integrate more closely into Europe."
The Broadcasting Board of Governors, the federal agency charged with overseeing US civilian international media, has long hoped to secure funding for a satellite network aimed at Russian-speaking audiences in post-Soviet countries.
A BBG discussion last August "closed with agreement to produce a proposal to seek funding for this type of project," an agent of the body told the Hollywood Reporter. "Board members observed that the Russian satellite TV channel is a concept worth pursuing."
BBG's current projects haven't met with much success: Radio and TV Marti, which broadcast from Miami to Cuba, show infinitesimal ratings since their launch, and Alhurra, the US-funded Arabic language TV network, has failed to attain anything like the viewership of Al Jazeera or Al Arabiya.
Its Radio Free Europe/Radio Liberty already broadcasts in Russian.