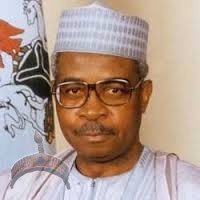 General Theophilus Danjuma (rtd), yesterday advised President-elect, General Muhammadu Buhari, to investigate President Goodluck Jonathan's administration over the $60 billion debt the new administration will inherit.
Former Defense Minister Danjuma made the call in Takum, Taraba State days after the Vice President-elect, Professor Yemi Osinbajo raised concerns about the huge debt President Jonathan was leaving behind for to Buhari's government to inherit.
Commenting on Saturday, Danjuma lamented that the outgoing administration had nothing to show for incurring the debt it has and emphasized that a probe was needed to find out how President Jonathan's Govt accrued this debt.
He said: "It is disheartening to know that the incoming government of Buhari will have to contend with a debt of over $60billion and there is nothing to show for this huge debt. Well, we would know what happened to these monies, because I believe that the Buhari administration has to, and should, in national interest, investigate the administration so that we would know what happened."
The former minister said he chose to steer clear of politics because
"all the political parties are the same [and] very bad." adding that "I rather steer clear of it. I support anyone who comes to me for money based on what I make of their person irrespective of political affiliations," he said.
Daily Trust.