The marriage between young Nigerian actress Regina Daniels and businessman cum philanthropist Ned Nwoko still remain a huge debate among Nigerians on various social media platforms.
Their marriage sparked a huge controversy after many accused the mother of Regina Daniels, Rita Daniels of allowing her teenage daughter to marry an old man because of money.
Their age difference is 40 years, however, as the saying alludes, age is just a number, the couple claims they have found love with each other.
Speaking to Kemiashefonlovehaven, the 59-year-old billionaire opened up about his marriage life and reiterated the fact that he is a devout Muslim, therefore, he wields the choice of marry as many women he wants.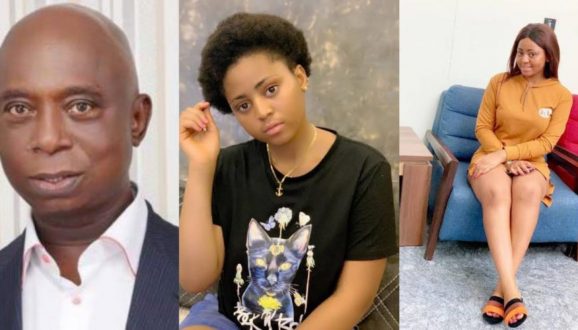 The astute politician who is married to five women claimed that his action is based on the tenets of the Islamic religion.
"Allamdulilai, Hon. Ned Nwoko is of royal blood and he is entitled to as many wives as he desires.
He is no kid and knows what is best for him. Don't forget that he is a devout Moslem and he is entitled to more than a wife.
He would not want to comment on Regina Daniels currently."