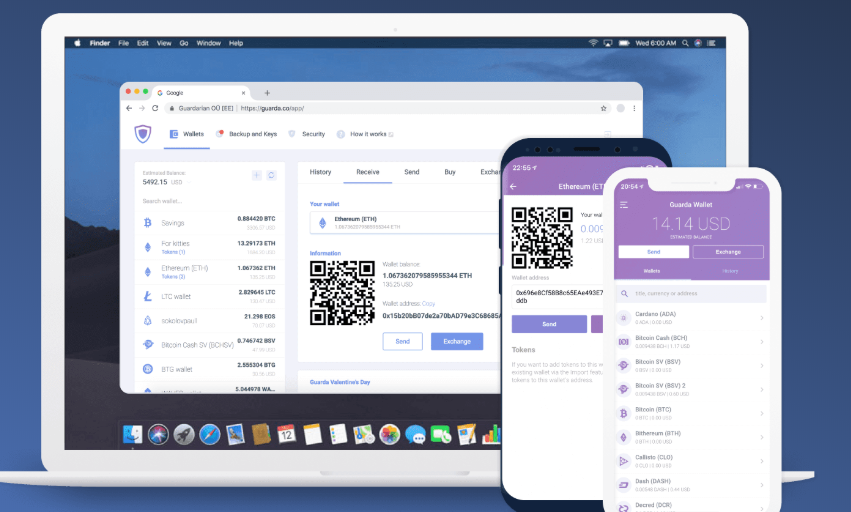 Guarda is a multi-currency wallet with support over 40 blockchains and 10,000 tokens. It is noncustodial and is available for Android, iOS, Windows, and as a chrome extension. The best thing about Guarda is that you can access it through any device connected to the internet. Besides, you can buy, sell, or exchange coins directly through the wallet. Plenty of external tools are also available to improve crypto exchange, asset management, and token generation through Guarda.
These are the features that make Guarda the best cryptocurrency wallet:
• It does not store your personal information or private keys.
• Shifting assets from one coin to another is effortless.
• You can only buy new coins via a credit or debit card. Buying coins directly through the wallet is not possible.
• Manual backups are possible. The wallet lets you download the backup files in .txt format.
• Supports a broad range of coins that makes it an excellent choice for crypto buffs.